Social platforms are useful in many ways and are one of the key sources to find what's happening around us. Not only do they provide us a platform to connect and interact with people, but also give options to raise your voice and market your services. Social media is a powerful, engaging, effective, and better option than conventional marketing tools.
When it comes to business promotion, social media platforms are incredibly valuable for modern businesses and can dramatically change your sales if used properly. However, today social platforms are crowded, and drafting creative posts are not enough to get visible among millions of businesses. Therefore you need to have a proper strategy to succeed in branding, advertising and promoting business, and reaching your targeted audience.
Small business owners often experience hardship in promoting their business as they have limited budgets and resources to use. Here's a step-by-step guide to promoting your small business through social channels. Over the past few years, social channels have evolved as prime marketing platforms. With over 50% of the world's population of social platforms, you must have effective marketing strategies for your small business.
According to a report by DataReportal, there are 4.55 billion people active on social platforms who are more than 55% of the total global population. Social platforms are one of the most popular channels that are incredibly useful when it comes to raising voices or promoting services to target audiences.
Be it Facebook or Instagram or any other platform, most of them accumulate data like users' search, likes, behaviors in order to filter the audience for marketing purposes. Social channels can connect you with the users you are looking for.
What is social media marketing?
Social media marketing refers to promoting services that one business offers through text and media content on social channels like Facebook, Instagram, Twitter, etc. Each platform has its algorithm and hidden secrets to make your brand more visible and gain more exposure.
Along with promoting business, social channels can be helpful in many ways:
Improving businesses presence
Connecting and connecting with potential customers
Sell products and services directly
Make your presence on most platforms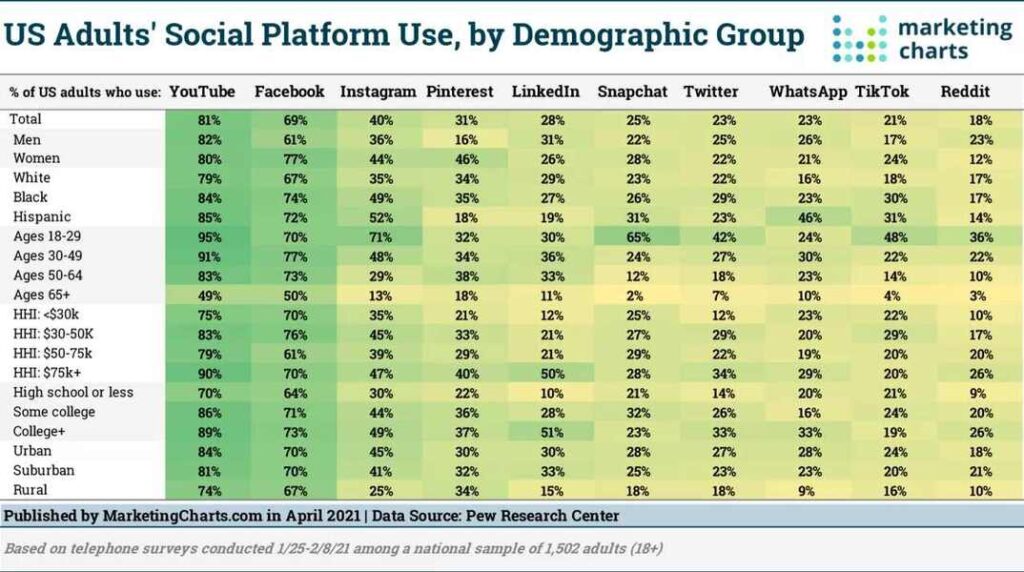 Limiting businesses on only one platform might lead to a major loss of customers and brand reach. For that reason, it is a good idea to make your presence on various platforms by creating a page on Facebook, Instagram, and Instagram. It doesn't cost anything to create a business on such platforms.
Set Your Goals and Perform an Audit
Now you have multiple pages on various social channels and you have started pushing content. With a social media audit, you can understand what is not working in your case and what is important. In many cases, it has been observed that major small businesses fail to meet the goal by running only for likes. A proper audit can help you find whether your content is effective or not.
What is important and what is not? You can decide what is working in your social media campaign by observing your post reach and reaction including comments, shares, and likes.
Which post has gained you more users?
What is the engagement rate on a particular post?
Is your goal to get only likes or comments?
What are the age, likes, and behavior (such as active time)of your active users? It will help you create the right content for your marketing.
Decide on which platform is appropriate for you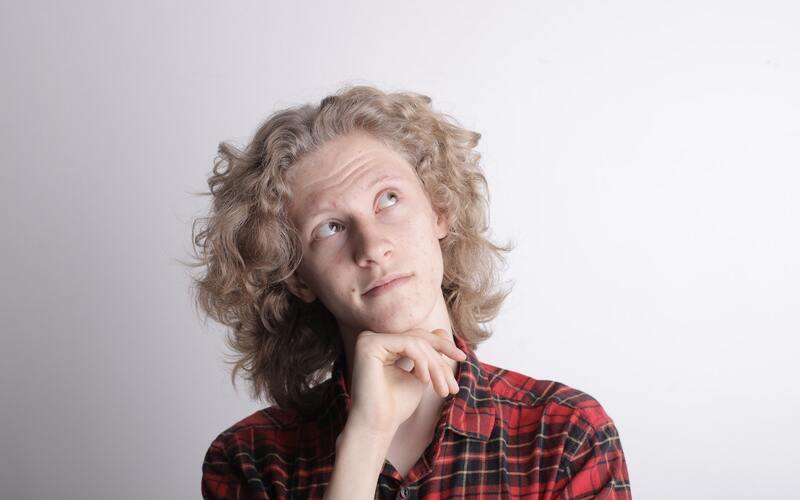 An extensive audit can help you decide which platform is better for you in case you don't have much time and resources to manage profiles across various platforms.
According to a report by MarketingCharts TikTok, Reddit and Twitter are mostly used by young audiences ages between 18-24 and reports only around 30% of audience ages between 35-50.
Do you sell baby toys? Yes!
Then TikTok, Reddit should not be your priority to market your business. Facebook marketing can be the right option for you.
Each platform has its feature. For example, you could use Twitter to solve customers' queries.
Engage with your Audience
The best thing about social platforms is that you can directly converse with your users in order to build relationships. Engaging with them in the comment section shows that you hear their voices. It strengthens the bond between customers and the brand. So, it is never a bad idea to connect with customers and have a chit-chat in the comment section when they want to connect with you.
Follow the trend
TikTok, Reels, Shorts, and many more… Short videos are very popular nowadays to make your users engaged with your content. Along with traditional posts made of photos and text, you can add short videos in order to provide some engaging content to your customers.
Use Social Media management tools
Internet is stuffed with various tools specially designed to manage social accounts effortlessly for various purposes, be it a posting on many platforms in one step, or tracking your all social channels performance in one place, social media management tools are very essential in order to reduce laborious tasks and save time.
With these tools, you can manage all your content across various channels in one place and can do more than track post-performance.
Conclusion
With rising competition and crowds, using social platforms to raise your brand's value and gain more exposure is not as easy as it was before. Therefore, it is essential to have a proper social media marketing strategy for small business owners in order to get more leads and improve the business's presence on social platforms. In this article, we have mentioned some steps that you should know to make your marketing plan successful. We hope you found this article informative. This article describes the importance and potential of social platforms. Also, we have considered some important points that you should know if you are a newbie and confused about where to start from? Having a presence on social media is not enough, you should have a proper strategy to grow your business there. In this article, we have pointed out how you can plan a successful marketing strategy for your small business.