Are you also looking for the best investing app to boost your financial life?
If Yes, then you're at the right place!
In this guide, we are going to discuss the 10 best investment apps that will help you start investing in trading stocks quickly and also keep track of your investments that, in the future, will help you make better financial decisions.
Online investing allows you to have greater choices of the stock exchange and other trading networks. An excellent financial app will never let your money be useless, and invest in a manner that makes your money work for you. If you also want to start investing, then,
Then, let's begin the list of 10 best investing apps:
All the stocks work upon the function of capitalism, and that's why the entire stock market is run at the price mechanism. This means you can not consider stock an investment if it doesn't pay dividends. The standard dividend is 2% for all the investments. Otherwise, it would be seen as gambling.
Here, we have handpicked all the legit and government-authorized investment applications that will help you boost your financial life.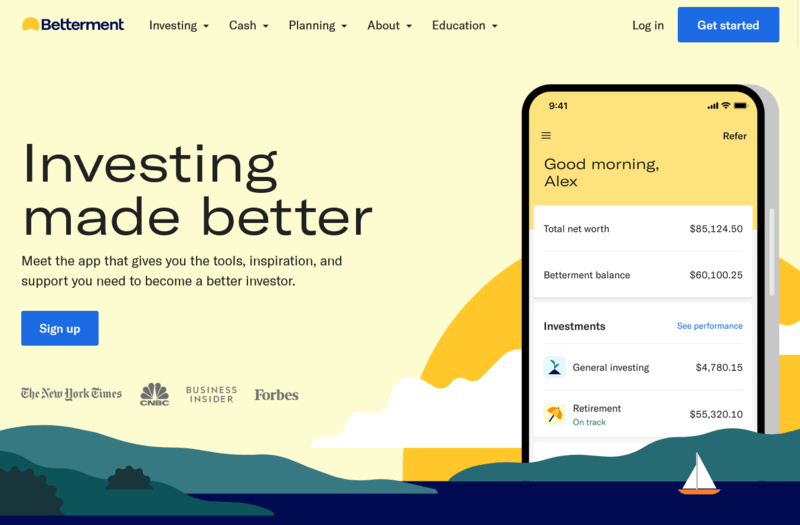 Betterment is one of the best investing apps and is at the top of our list because it provides clear guidance and a simplified investing process and comes up with Robo-advisory features.
A Robo advisory feature first understands an individual's goals and risk-bearing capacity regarding their investment interest.
You can let it instantly build your portfolio and maintain the asset location or select any from the already-made portfolio with global diversification, innovation, etc. Shortly, crypto investments will also come here.
Pros:
Start investing instantly
Lower fees
No need for a minimum deposit.
Cons:
Premium service with access to CFPs (Certified Financial Planners) at the cost of $100,000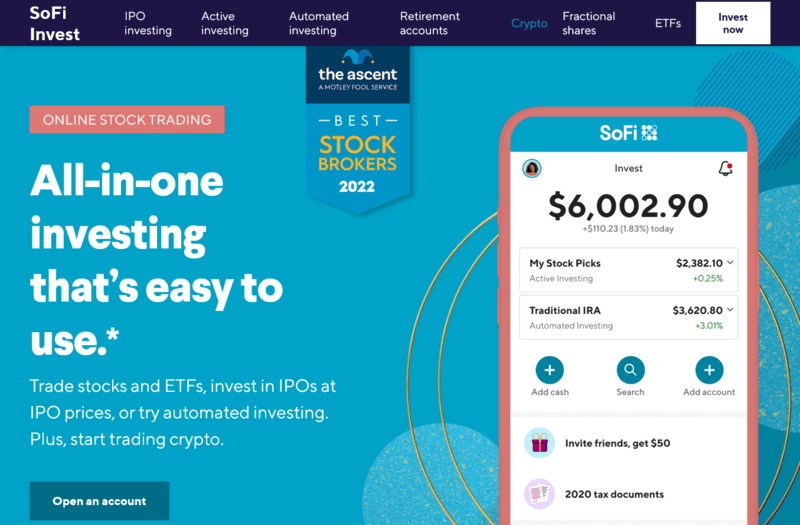 SoFi Invest is another investing platform to deals in stocks, cryptocurrency, and ETFs.
You can invest with the SoFi Invest either actively or passively, as it has an automated investing tool. If you want to invest at a reasonable level, you will also get an investor to be advised.
Thus, SoFi Invest can be a good option for you to start trading.
Pros:
The company doesn't cut any commission on trading
You can create so many accounts
Automate your investing
Cons:
The function of the social response Robo-advisor is not available
You can not harvest your loss-tax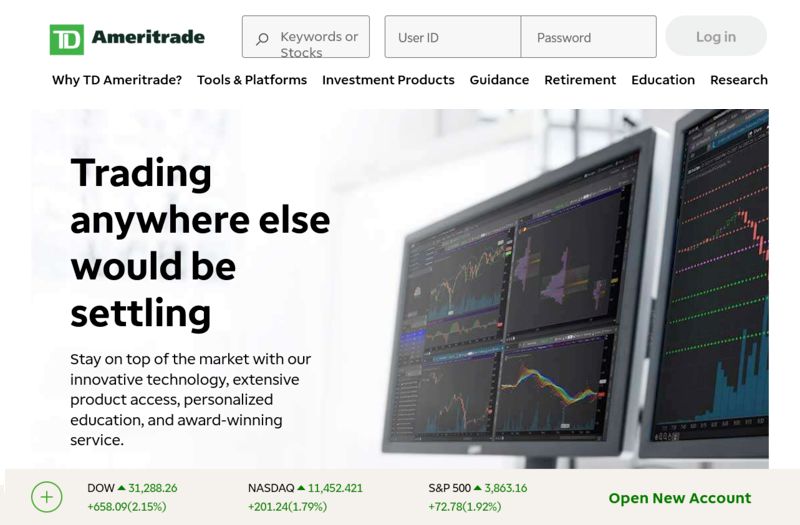 TD Ameritrade is one of the best investing apps for all newcomers in the market, and it costs zero commission on trading with stocks and ETFs.
You can have multiple accounts to align with your investing styles and goals.
If you want to upgrade your investing skills with time, you can upgrade to Thinkorswim. It contains many advanced features and even allows you to talk to an expert trader for consulting.
Pros:
Trading on stocks, ETFs, and options trades doesn't cost any fees
You can start investing with any small amount
You will also get to know about the essential educational and research facts
Cons:
Neither fractional shares nor cryptocurrencies are available
It has expensive Robo-advice and a managed portfolio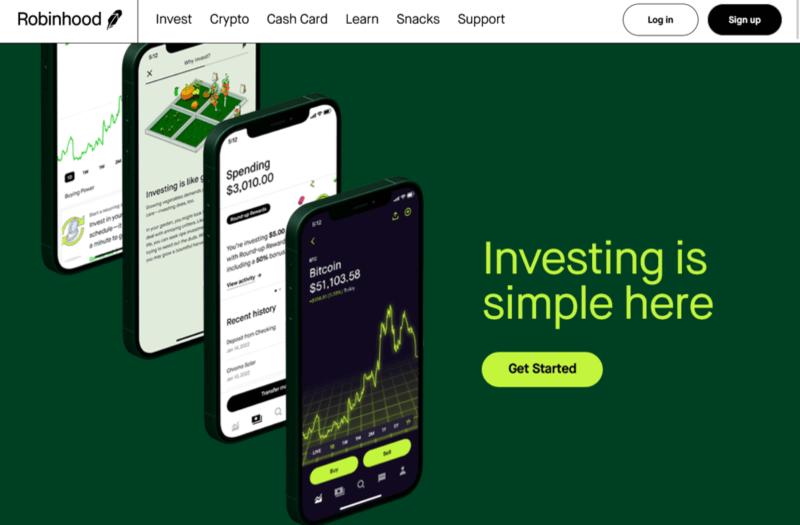 Robinhood is the best investing application to trade in stocks, ETFs, options trading, or cryptocurrency. And the cherry on the cake is that they don't cut any commission.
However, you won't be able to deal in mutual stocks with either the Robinhood investment application or desktop.
They have an easy-to-use interface that makes trading look like a simple game.
Pros:
Completely commission-free trading
Easy-to-use interface
Aggregate stories through the news and investing sites
Cons:
Investment offerings have limitations
Robo-advisory functions are not available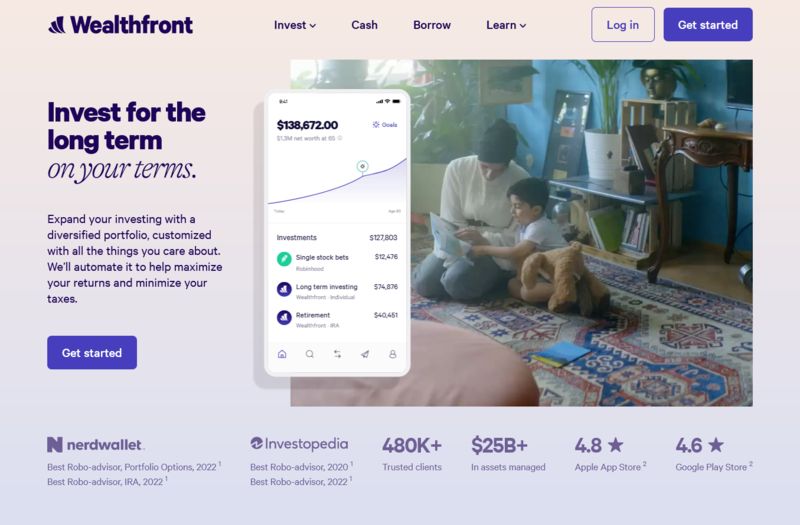 Wealthfront is on the list because it is one of the most inexpensive platforms among the other investing platforms. You have to deposit only $500 to open your account, and there is no commission on any trading.
Wealthfront asks for the annual fees of 0.25% of your assets and provides many worth-it services in return.
It is a prominent application in the market due to its automated and Robo-advisory features. This application also asks several questions regarding your goals and risk-bearing capacity to make the investments advanced.
Pros:
Robo-advisory application
You will have multiple types of accounts
Attractive cash management account
Cons:
Annual fees of 0.25% are compulsory
Limitations in investing options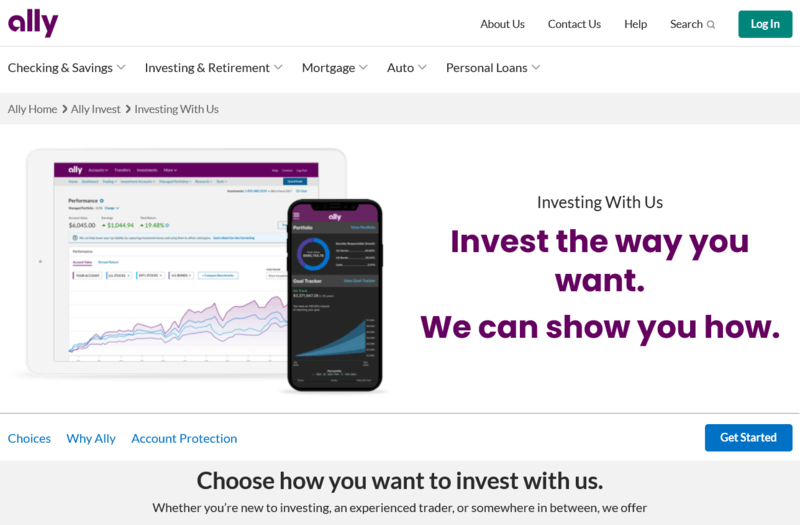 Ally Investment is one of the best investment applications for beginners and experienced, as it has a very straightforward interface.
In this investment application, you can trade in stocks and ETFs with zero commissions, but if you want to trade in mutual funds, you have to pay commission fees of $9.95.
Ally Invest also allows you to select from the four portfolios: Core, Income, Tax Optimized, and Socially responsible.
Pros:
Intuitive Interface
No recurring fees required
No Minimum balance required
Cons:
$9.95 of commission fees for trading in mutual funds.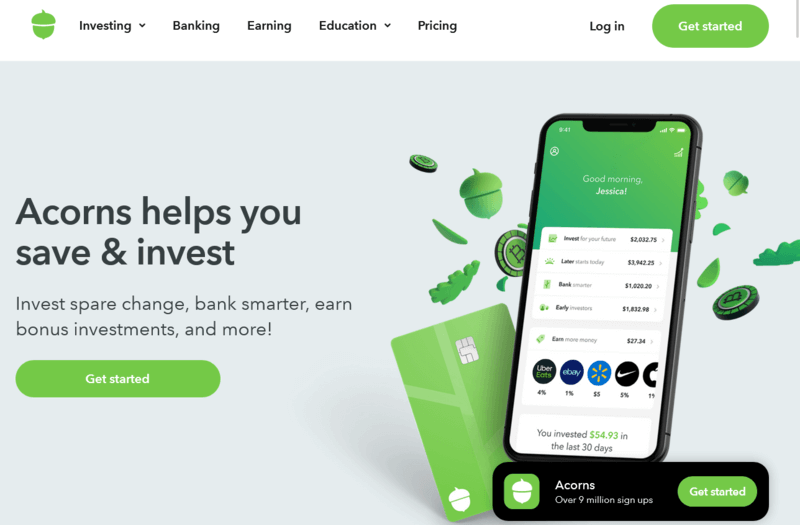 Acorns also has a place in our top-10 list because of its automated features that allow people to start investing who don't have enough time to give.
You only have to set up everything once. Then you can leave everything up to the application, such as automatic spare change investing through transaction round-ups, transfers automatically, retirement account savings, banking perks, and utterly automated investment plans.
However, their cost of $3 is constant no matter what.
Pros:
Fees are low
Saving and investing tools automatically
Suggests the best suitable portfolio to match your goals and risk-bearing capacity
Cons:
Monthly recurring fees are high
You can not choose the individual investments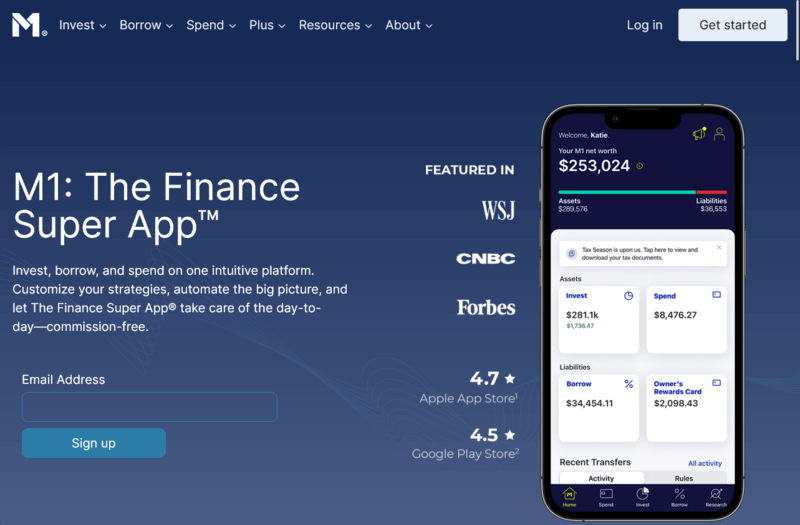 M1 Finance is the top-notch investing application in the industry that costs zero commission and allows you to invest in fractional shares, automatic deposits, etc.
One of the best things about M1 Finance is that they create a diversified portfolio for all their customers and maintain it.
M1 Finance makes you invest to complete automation. Therefore, it is one of the best options to give a try.
Pros:
You can invest in fractional shares
You can get a premium account for a year
It has more than 80 pre-built portfolios
Cons:
Trading windows are limited
If you go for the M1 Plus service tier, it will cost you higher
Fidelity is one of the best free investing applications. They don't ask for commissions while trading stocks, options, and ETFs.
You can also trade in the fractional share, which allows you to invest dollar-based, not share-based only. Thus, you can start investing with a few dollars too.
Fidelity doesn't have any minimum deposit requirements or any maintenance fees.
Pros:
ETF and stocks trading without any commission
It doesn't cost any usual activity
No minimum balance required
Cons:
Non-free mutual funds are excessively high
Margin rates are high
We must admit that this list is incomplete without the Stash investing app, and this personal finance app also has investing features at low costs.
You can easily automate your money spending and recurring deposits into your account with its robo-advisory feature.
Though it doesn't charge any commission over any trade, it takes a monthly fee worth its features.
Pros:
It has a self-directed investing capability feature
You can invest in fractional shares too
You can do value-based investing also
Cons:
You won't have the tax-loss harvesting over the innovative portfolios
It charges monthly recurring fees
Conclusion
Investments in stocks with the help of these online applications are entirely under government surveillance. Thus, it heavily benefits the country's economy and beware of fraud.
We hope you liked the article and will find the best suitable investing application among these.